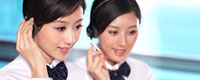 Name: Mr.Hu胡先生
Tel: 15868229433
Fax: 0086-577-85989655
E-mail: patrick@cnjdgy.com
QQ: 1079338461
Add: No 111 , Longwan District ,Wenzhou,China

Tube & Pipe Technology Magazine
The International Magazine for the Tube & Pipe Industries
Tube & Pipe Technology (TPT) is the international trade magazine for the tube & pipe industries worldwide, reporting on all aspects of the production, processing and utilisation of metal and composite tubes, pipes and hollows.
Covering the latest international industry news, new technological innovations in machinery, processes & equipment, new product reviews, corporate news sections, machinery for sale, interesting in-depth technical articles and special Exhibition issues, TPT makes essential reading for all tube & pipe technologists
Tube & Pipe Technology is Published 6 times per year, in the months of January, March, May, July, September & November, and is circulated to over 12,000 tube & pipe industry professionals in over 100 countries worldwide. It features the latest industry news and contains high quality technical articles, corporate and product information and reviews of the newest technology available within the tube & pipe industry. Emphasis is placed on editorial that is relevant to both users and producers of tube and pipe materials, as well as machinery & equipment manufacturers and tube & pipe processors.
Brief Info :
ChuangYe Metal are professional manufacturer for stainless steel seamless pipe ,stainless steel welded pipe ,stainless steel pipe fittings ,stainless steel flanges . our main products including : stainless steel seamless pipe ,stainless steel welded pipe ,stainless steel pipe fittings ,stainless steel flanges etc
【 Go Back 】 | 【 Print 】 | 【 Close this window 】